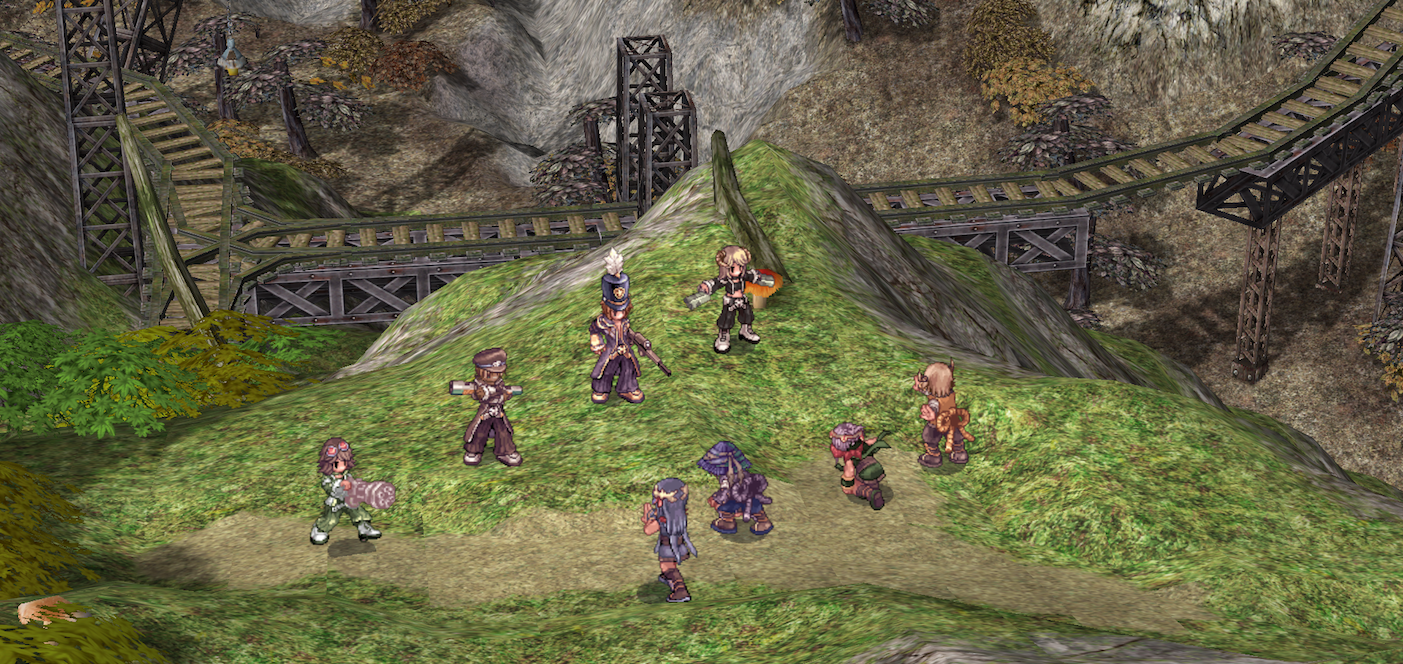 The new episode is out, and it's bringing us new maps, classes, and a little big bonus for our Taekwon Kids!
Read about each below.
War has changed
War is on the horizon! With the realm of Midgard expanding, for the first time ever, Origins Online will be holding a points-based contest for unique costume-headgears!
New rare minerals have recently been discovered in the Einbroch area, and both the Gunslingers and Ninjas are rushing to make weapons in preparation for all-out war. Who will have the upper hand? It's up to you!
Members of each Extended Class will get as a participation reward a headgear for reaching level 70, and the team with the most amount of points by the time the event ends will receive a unique costume headgear.
The fight for power between Ninjas and Gunslingers has only just begun!
Rewards
Each guild will have its own set of rewards, awarded at the end of the event, according to the side you enlist to fight for. All items will be given in their stat-less, costume form:
Gunslinger Guild:
Participation Award (reaching level 70 on a Gunslinger): Captain's Hat
Victory Award (reaching level 70 on a Gunslinger, with a Gunslinger side victory): Parade Hat
Ninja Guild:
Participation Award (reaching level 70 on a Ninja): Gangster Scarf
Victory Award (reaching level 70 on a Ninja, with a Ninja side victory): Wanderer Sakkat
Point system
Points are earned as follows, for your Gunslinger or Ninja of the highest level. Those other than the one of the highest level will be worth 50% of the points described here.
Base 49 or lower = 1 point
Base 50-59 = 5 points
Base 60-69 = 10 points
Base 70-79 = 15 points
Base 80-89 = 25 points
Base 90-98 = 50 points
Base 99 = 200 points
Whichever side you choose to fight for, you will still be able to make a character of the opposing class. However, you will only gain points and rewards for the side you picked.
News from Taekwondo Guild
Through years of training and discipline, the Taekwondo masters have developed techniques that allow their strength and abilities to go further beyond. However, these were deemed too dangerous to be taught to just anyone. As such, a decision was made to test their pupils, sending them out to hone their skills against all the monsters that roam Midgard. Those who can perform these Missions successfully will rise up in ranks, and only the best 10 shall be allowed to reach new levels of power.
Midgard has been expanded
Our brave explorers have uncovered new pathways! Make sure you check out the region around Einbroch, and that you delve deep into the Geffen Tower dungeon!