Hello Players!
Yet another content update for Origins Online is out!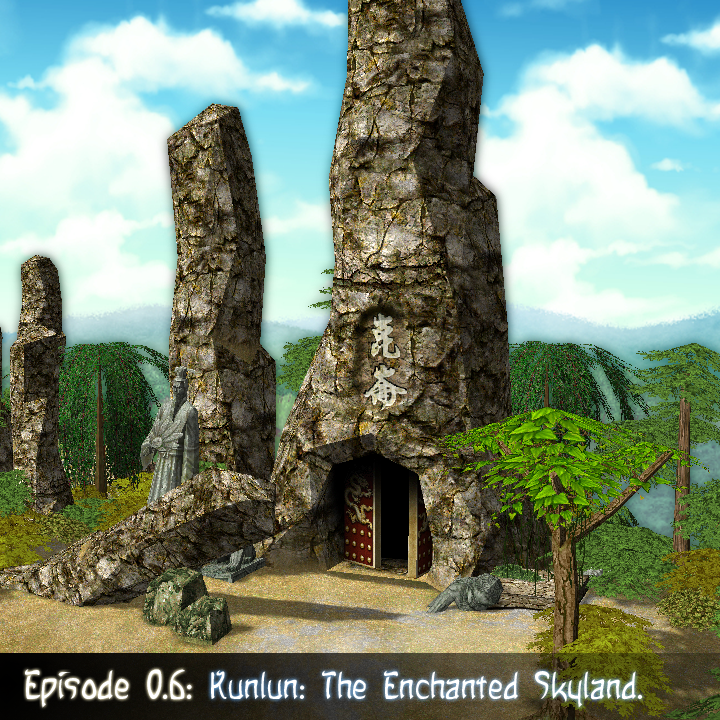 Some Press Releases from the Kafra Headquarters:
Kunlun
An exotic looking stranger arrived in Alberta and was escorted to Prontera. King Tristan Gaebolg III came to learn about the culture from where he came: a town upon a giant rock floating high above the clouds. In Kunlun, people believe in a unique religion, and the existence of a hermit who has absolute power over the limitations of Norman existence. The people of this town believe that anyone can become a hermit, an absolute being. Thus they strive to improve their souls to that end. The King ordered sailors and adventurers to find out more about this place. Now, through the efforts of these people, a sea passage has been opened, allowing everyone to travel from Rune Midgarts to Kunlun.
A short summary of the new content of Episode 0.6:
Maps: Town and Field of Kunlun, Shrine of the Kunlun Queen, Hermit's Checkers and Arcadia (Kunlun Dungeon).
Quests: Most of the quests from, or related to Kunlun.
Adoption System: Married couples above level 70 can get adopt a Novice, Super Novice or First-Class character as their baby.
Note: Even though we decided to keep the 'beta' title for this episode, we're confident about the server's stability, so it's planned that NO WIPES will (ever) occur past this stage.
Here's a short list of current main content that is available as of Episode 0.6 (in bold the new content not present in Episode 0.5.)
Classes:
Swordsman/Swordswoman, Knight, Crusader.
Mage, Wizard, Sage.
Archer, Hunter/Huntress, Bard/Dancer.
Merchant, Blacksmith, Alchemist.
Thief, Assassin, Rogue.
Acolyte, Priest/Priestess, Monk.
Novice, Super Novice.
Baby Swordsman/Baby Swordswoman, Baby Knight, Baby Crusader.
Baby Mage, Baby Wizard, Baby Sage.
Baby Archer, Baby Hunter/Baby Huntress, Baby Bard/Baby Dancer.
Baby Merchant, Baby Blacksmith, Baby Alchemist.
Baby Thief, Baby Assassin, Baby Rogue.
Baby Acolyte, Baby Priest/Baby Priestess, Baby Monk.
Baby, Super Baby.
Spawns:
Monster spawns are largely based on iRO classic, as described at: http://db.irowiki.org/classic/
Zones:
Prontera region:
Prontera City, including Prontera Castle
Izlude Town
Byalan Island
Undersea Tunnel
Prontera Fields
Prontera Culverts
Hidden Temple
St. Capitolina Abbey
Valkyrie Realm
Aldebaran region:
Aldebaran city
Clock Tower
Mt. Mjolnir
Coal Mine
Luina
Geffen region:
Geffen Town
Geffen Tower dungeon
Geffen Fields
Orc Dungeon
The lost city of Glast Heim
Britoniah
Payon region:
Payon Town, Archer Village
Payon Fields
Payon Cave
Alberta Town
Alberta Island
Sunken Ship
Turtle Island
Greenwood Lake
Morroc region:
Morroc Town
Morroc Fields
Pyramids Dungeon
Sphinx Dungeon
Ant Hell
Comodo region:
Comodo Beach town
Comodo Caves
Kokomo Beach
Papuchicha Forest
Kokomo Beach
Zenhai Marsh
Fortress Saint Darmain
Beacon Island Pharos
Umbala region:
Umbala village
Luluka Forest
Hoomga Jungle
Kalala Swamp
the Tree of Umbala
Juno region:
Juno city
Juno fields (narrow path between Aldebaran and Juno)
Nogg Road dungeon
Lutie region:
Lutie town
Lutie field
Toy Factory
Outside Midgard:
Hvergelmir's Fountain (Trunk of Yggdrasil)
Niflheim, the Realm of the Dead
village of Skellington
valley of Gjoll
Amatsu town
Amatsu field
Tatami Maze / Underground Shrine
Jawaii Island
Kunlun town
Kunlun field
Shrine of the Kunlun Queen / Hermit's Checkers / Arcadia